Kohler Generator Sizing
Let us help you decide how to power your home
Sizing Kohler Home Standby Generators
Determining what you want to be able to run during an outage is the first step in sizing the proper home generator. Basic necessities such as heat, water and light are obvious, but what you choose beyond that will determine which size generator is best for you. Let Scholtens Electric help you decide which Kohler Home Standby Generator is right for your specific needs by scheduling an in-home visit today.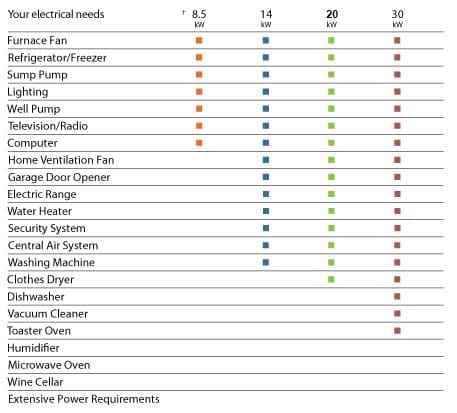 Here is a list of questions to consider before choosing a generator:
What MUST you keep operational during a power outage?
What would BE NICE to be able to do during a power outage?
What ISN'T NECESSARY to have function during a power outage?
How important is your A/C running during a power outage?